Joint Event COM&TEC-tekom Europe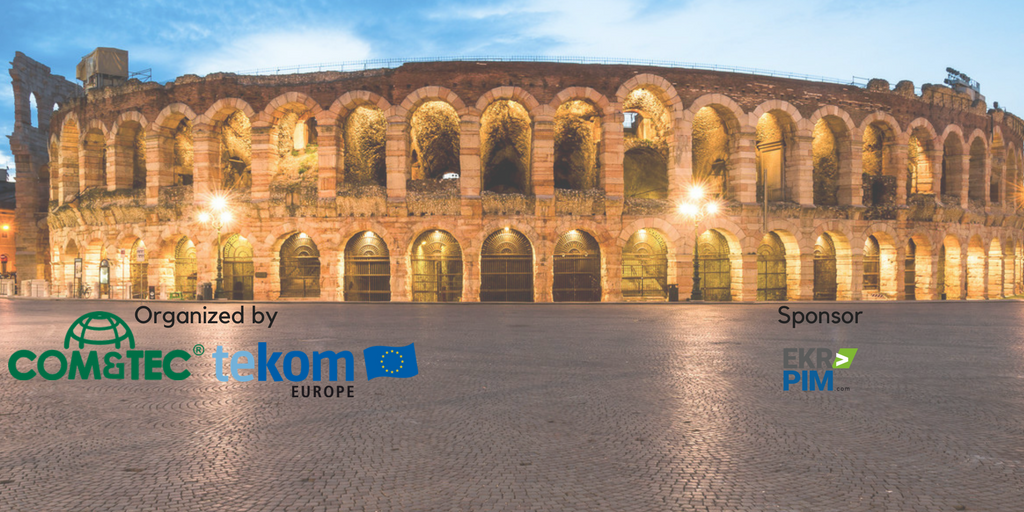 Joint Event COM&TEC-tekom Europe
March 2, 2018
Verona (Italy) Hotel Leopardi – Via Leopardi, 16
On March 2, 2018 Italy will host for the first time the European COM&TEC event in cooperation with tekom Europe.
An important opportunity to attend a significant meeting and take stock of the situation at the European level.
The city selected for the venue is the wonderful and romantic Verona.
At the Hotel Leopardi speakers and attendees will meet and talk about Technical Communication and Intelligent Information.
Main topic of the event on March 2nd:
"Needs in TC all over Europe - fit for the new trends"
Get involved and join us in order to:
- take stock of the situation at the European level
- be informed of the most common needs in TC all over Europe
- share knowledge and best practices
- be updated on the new trends and technologies
- feel part of the European network of professionals
- come in contact with the representatives of the national organizations belonging to tekom Europe
- get new contacts
Target audience:
professionals in TC, manufacturing companies, service companies, translation and localization agencies, education bodies, others.
Here's the program!
FOR COM&TEC MEMBERS AND THOSE WHO WILL JOIN COM&TEC ON THE OCCASION OF THIS EVENT PARTICIPATION IS FREE.
Free participations and special conditions shall be required directly to: events@comtec-italia.org
The following day, on March 3, the boards' members of the different National Associations as well as the representatives from the Country Organizations belonging to tekom Europe, will sit on the same table to plan new initiatives and projects and fix the new trends in the field of TC.