Direttivo COM&TEC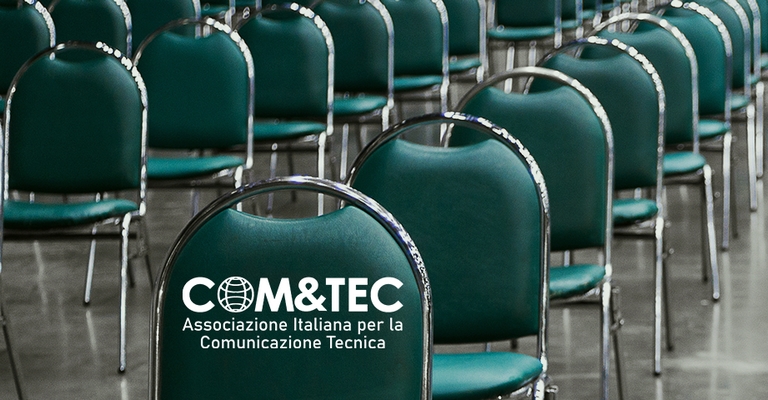 Presidente – Tiziana Sicilia tiziana.sicilia@comtec-italia.org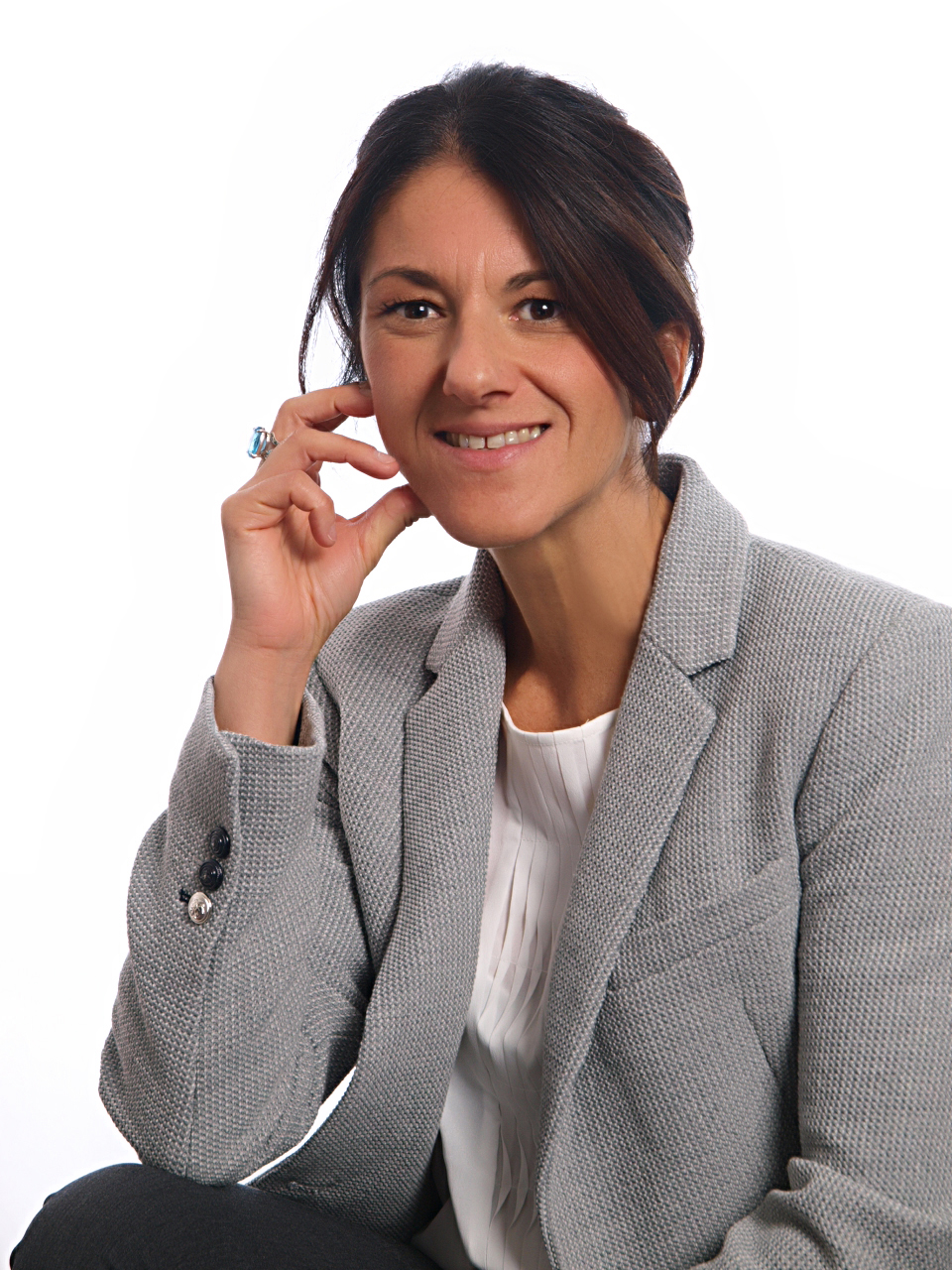 Presidente COM&TEC, Vice Presidente tekom Europe, Dirigente CNA Toscana Centro, titolare della TeSoM, C.T.U. del Tribunale, Membro del Comitato di Indirizzo dell'Università di Cagliari, Membro del GAV dell'Università di Padova.
Laureata in Lingue e Letterature Straniere con lode (Russo, Inglese), dopo essersi diplomata al liceo linguistico con il massimo dei voti, lavora da anni come consulente per grandi aziende multinazionali in vari settori ed in particolare Oil&Gas ed Energy, in Italia ed all'estero in aziende e cantieri.
Attualmente sta portando avanti uno studio per l'ottimizzazione e semplificazione dei processi di traduzione ed una ricerca per lo sviluppo di nuovi strumenti CAT e metodi di traduzione multilingue.
Come Presidente COM&TEC, insieme ad altre Associazioni Europee ed in collaborazione con Istituti Tecnici ed Università , porta avanti importanti progetti finalizzati al riconoscimento della professione del comunicatore tecnico e segue progetti mirati alla sensibilizzazione delle varie realtà aziendali ed istituzionali sull'importanza della comunicazione e documentazione tecnica.

- - - - - - - - - - -

Tiziana Sicilia - President of COM&TEC, VP of tekom Europe, Manager of CNA Toscana Centro, owner of TeSoM, Technical Consultant of the Court, Member of the Steering Committee of the University of Cagliari, Member of the Validation and Accreditation Group of the University of Padua.
Degree in Foreign Languages ??and Literature with honors (Russian, English), after graduating from high school with top marks, has been working for years as a consultant for several multinational companies in various fields, in particular Oil & Gas and Energy, in Italy and abroad, in the offices and on site.
She is currently carrying out a study on the optimization and simplification of translation processes and a research aimed at developing new CAT tools and methods for multilingual translations.
As President of COM&TEC, with other European Associations, and in collaboration with Technical Institutes and Universities, she is pursuing major projects focusing on the recognition of the technical communicator profile and works on projects aimed at making companies and institutions aware of the importance of technical communication and documentation.

Vicepresidente – Alessandro Stazi alessandro.stazi@comtec-italia.org
Alessandro è stato eletto Vice Presidente della COM&TEC nel Marzo del 2015.
Si è laureato in Ingegneria Informatica presso l'Università La Sapienza di Roma. Alessandro ha iniziato la sua carriera a Engiweb Security come sviluppatore software di applicazioni di sicurezza (PKI, firma digitale e crittografia), dopo una tesi sulla progettazione di una infrastruttura a chiave pubblica wireless. Dal 2005 fino alla metà del 2011, ha assunto il ruolo di responsabile per la progettazione, lo sviluppo e l'aggiornamento di tutta la documentazione tecnica relativa a prodotti e progetti di Engiweb Security.
Dalla seconda metà del 2011 fino al luglio 2014, ha assunto il ruolo di Documentation e Training Manager in CrossIdeas. Dopo l'acquisizione di CrossIdeas da parte di IBM, nel mese di Agosto 2014, ha cominciato a lavorare in IBM.
- - - - - - - - - - -
Alessandro has been elected Vice President of COM&TEC in March 2015.
He is graduated from the University La Sapienza of Rome, with a Master Degree as ICT Engineer. Alessandro began his career at Engiweb Security as software developer of security applications (PKI, digital sign and cryptography), after a very innovative Master Thesis on Wireless Public Key Infrastructure project.
From 2005 up to the half of 2011, he has assumed the role of responsible for the design, development and update of all the technical documentation related to products and projects of Engiweb Security.
From the second half of 2011 up to July 2014, he has assumed the role of Documentation and Training Manager in CrossIdeas. After the acquisition of CrossIdeas by IBM, in August 2014, he has started to work in IBM.

Coordinamento – Carlo Gardini carlo.gardini@comtec-italia.org

Carlo è stato eletto nel Direttivo COM&TEC con il ruolo di Coordinatore nel Marzo del 2015.
Si è diplomato come Perito Meccanico presso l'Istituto Tecnico A. Fioravanti di Bologna nel 1983. 
Ha iniziato la sua carriera presso Marposs S.p.A (BO) come Tecnico Commerciale addetto alla fattibilità tecnica dei misuratori speciali.
Successivamente in SASIB Tabacco Machinery (BO) come progettista junior. Dal 1993 è in MG2 dove è Documentation Manager per la Div. Process e Div. Packaging. Si occupa dello sviluppo della documentazione tecnica di prodotto in conformità delle Direttive e Norme di settore, delle procedure di convalida, dello sviluppo delle procedure di montaggio e collaudo meccanico delle macchine. 
E' docente aziendale di manualistica tecnica presso l'ITS Maker di Bologna.
- - - - - - - - - - -
In March 2015 Carlo was elected in the COM&TEC Management team as coordinator. Â 
He graduated at the Technical Institute A. Fioravanti in Bologna in 1983 thus becoming a Mechanical Expert / Technician.
He started his career at Marposs S.p.A (BO) as Commercial Technician in charge of special measurement devices technical feasibility.
He was then employed at SASIB Tabacco Machinery in Bologna as junior designer.
Since 1993 he has been Documentation Manager for both Process and Packaging Divisions at MG2 S.r.l.
His tasks include the development of product documentation in compliance with: Industry Regulations and Guidelines, validation procedures, development of machines assembly procedure and mechanical testing.
He is a company trainer in technical manuals writing in the ITS Maker Institute of Bologna.

Revisore - Davide Osta davide.osta@comtec-italia.org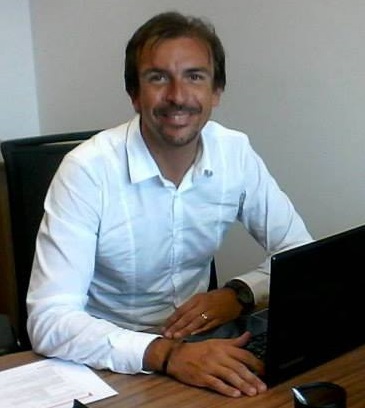 Laureato nel 2004 in Ingegneria Nucleare con lode al Politecnico di Torino, Davide Osta ha lavorato nel 2005 come ricercatore in campo numerico presso il centro di ricerca CEA di Parigi. Nel 2006 ha fondato lo studio di comunicazione tecnica because, attivo in Italia e in Germania nel campo della consulenza per la redazione e la traduzione della documentazione tecnica di macchine e impianti.
Dopo 4 anni di entusiastica partecipazione come socio, è entrato nel direttivo della COM&TEC a dicembre 2016, con il compito, tra gli altri, sperimentare e promuovere l'applicazione efficiente e sostenibile delle best practices per la produzione della comunicazione tecnica modulare multilingua.
- - - - - - - - - - -
Davide Osta graduated as a Nuclear Engineer cum laude at Politecnico di Torino in Italy in 2004. In 2005 Davide worked for the CEA research centre in Paris and in 2006 established  because, a technical communication company based in Italy and Germany. The company focuses on technical writing and translations in the machinery and automation field. After 4 years of enthusiastic participation in COM&TEC as associate member, last December Davide joined the Board with the task, among others, to test and promote the efficient and sustainable application of the best practises aimed at producing modular & multilingual technical communication.

Consigliere – Emilio Braghieri emilio.braghieri@comtec-italia.org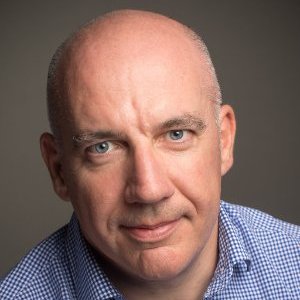 Emilio Braghieri, eletto nel direttivo COM&TEC a dicembre del 2016, è Principal Technical Sales Engineer di  PTC e si occupa da più di 15 anni di innovazione nel campo PLM (Product Lifecyle Management) e processi aftermarket (Service Lifecycle Management).
Emilio ha maturato esperienze in vari ambiti della comunicazione tecnica come grafica, documentazione strutturata e realtà aumentata. Emilio ha insegnato modellazione solida e di supercifi  nei corsi di Product Design allo IED (Istituto Europeo di Design) e socio fondatore di Planet Consulting srl, società di formazione e consulenza informatica.
- - - - - - - - - - -
Emilio Braghieri is currently employed at PTC as a "Principal Technical Sales Engineer" and he has recently been appointed to the Board of Directors of COM&TEC for his expertise in the domain of "Technical Documentation Management". He has been dealing with innovative PLM and SLM proposals and solutions to European manufacturing industries for 15 years. He has gained significant experience in several fields of technical communication such as technical illustration processes with a focus on structured documentation and augmented reality. In the past he collaborated with IED where he held the "surface and solid modeling" class for the Product Design courses. He is also a founding partner of a Company specialized in training and IT consulting called "Planet Consulting srl".