Training Online 2020 Quinta Macroarea di Interesse: SIMPLIFIED TECHNICAL ENGLISH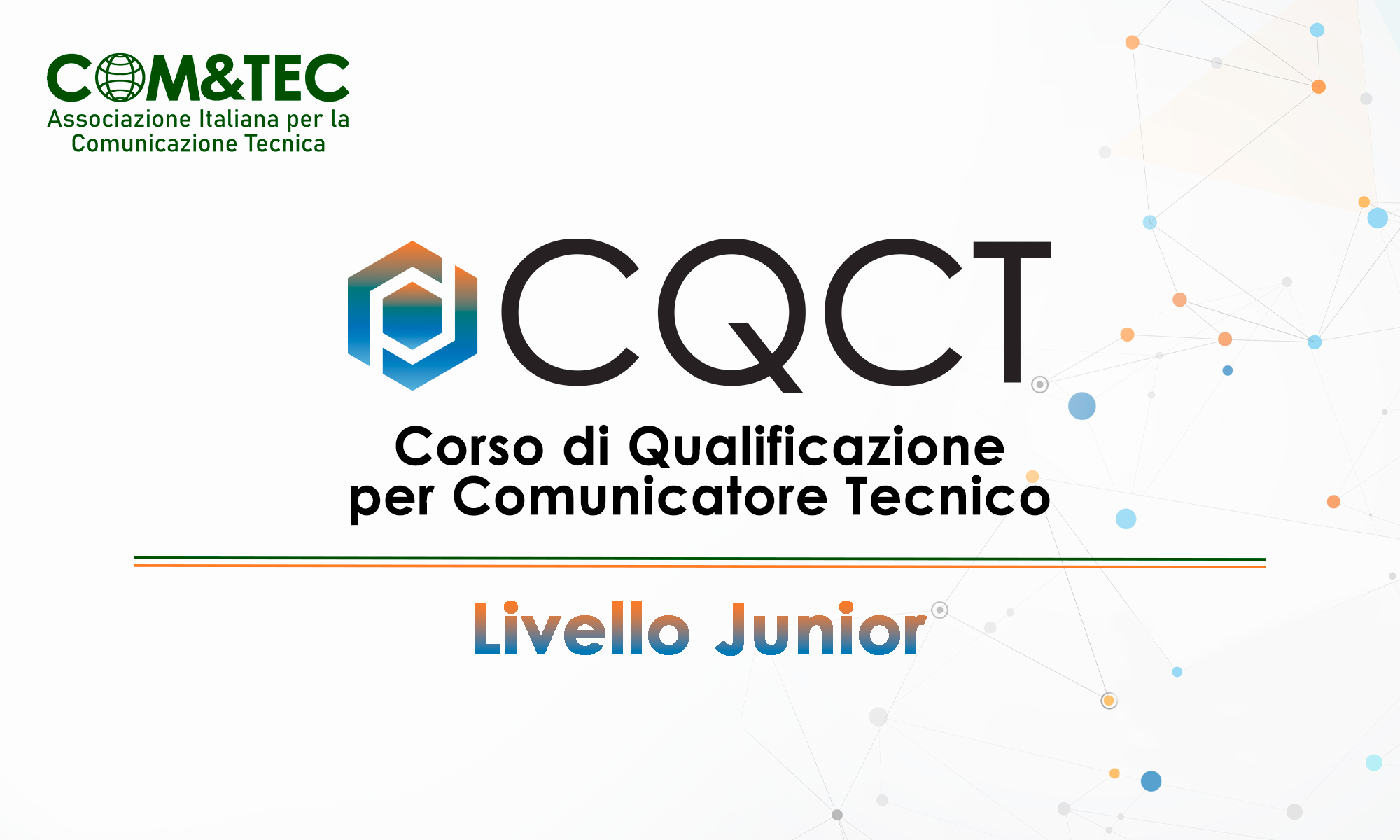 Keep it short and simple: introductory webinar series on Simplified Technical English
Due Sessioni Formative Promo da 90 min. in lingua inglese
DESCRIZIONE DEL TRAINING
The webinar series will focus on the purposes of Simplified Technical English, illustrating the structure of the ASD-STE100 Specification and its advantages for translators and technical authors.
ASD-STE100 (STE) is a controlled language which was developed in the early Eighties (as AECMA Simplified English) to help the users of English-language maintenance documentation understand what they read. It was initially applicable to commercial aviation. Subsequently, it became a requirement for Defense projects, including Land and Sea vehicles. Today, the success of STE is such that other industries use it beyond its intended purpose of maintenance documentation and outside the Aerospace and Defense domains.
STE addresses difficulties in English comprehension related to complex sentence structures, confusing word forms, and ambiguous vocabulary.
Although STE was created to improve maintenance documentation, its principles can dramatically improve the reading quality of technical documentation in any industry.
Upon confirmation of registration, participants will be provided with a link to the official ASD-STE100 website to receive their free copy of current Issue 7 prior to attending the webinar.
The audience will be involved in some interactive exercises to re-write sentences according to the Specification.
SESSION 1
History of STE
Part 1 – Writing rules
• Words
• Noun clusters
• Verbs
• Sentences
• Procedural writing
• Descriptive writing
• Safety instructions
• Punctuation and word count
SESSION 2
• Writing practices
Part 2 – The Dictionary
• Word (part of speech)
• Approved meaning / alternatives
• Approved examples
• Not approved
TRAINER: Daniela Zambrini
Daniela Zambrini has been working in the airline industry since 1987 and as a freelance translator for the last twenty years. She specializes in aviation, defense, logistics and maritime topics (IT>EN and EN>IT).
Daniela grew up in a bilingual family and focused her studies on foreign languages, achieving her MA in Foreign Languages and Literature in 1992 at Rome University "La Sapienza". In January 2013 she successfully completed a Postgraduate Master in Specialized Translation at the University of Pisa.
In 2014, Daniela joined the STEMG as an Associate Member. The mission of the Simplified Technical English Maintenance Group is to control, develop and maintain the ASD-STE100 specification.
QUANDO
Prima Sessione Promo in lingua inglese: 14 maggio dalle 17.00 alle 18.30
Seconda Sessione Promo in lingua inglese: 21 maggio dalle 17.00 alle 18.30
Per partecipare al Pacchetto completo che comprende le due Sessioni:
Iscriviti qui